founded by rene Zimmermann & Tom Vau
We love nature / we love food / we love to explore both in the most tasty ways
Ski-to-fork is a project by Rene Zimmermann & Tom Vau in which interested people join us off the beaten track for freeriding/ski touring, stopping off in remote mountain huts in the evening, eating wonderful food and spending the night there.
Unique culinary ski adventure with Rene Zimmermann and Tom Vau. Be a part of it!
guide / traveller / Creative header
Touring. To be in nature. Arriving at a rustic hut. To stay in it for a short time and to cater for it. To have a food expert with us, who we can look over our shoulder and then enjoy the wonderful delicacies together in great evenings. This has always been a dream of mine, which I will now realise together with Rene Zimmermann.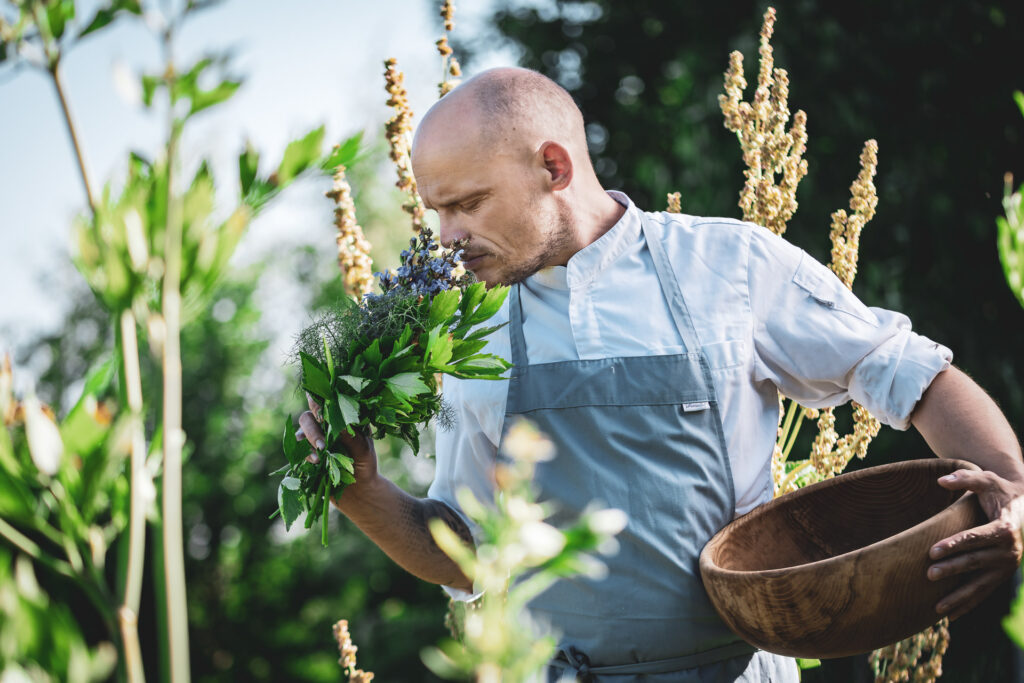 I am a chef and alchemist and have been involved in regenerative farm-to-fork for 10 years. How can you regenerate body and environment with pleasure? Creative, uncompromising, brutally local, like Ski-To-Fork.